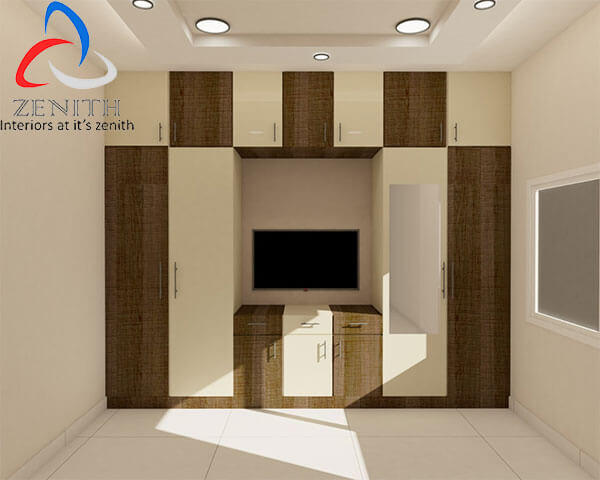 Zenith Interiors is an interior design firm based in Chennai that offers a range of wardrobe solutions to create functional and stylish storage spaces. A wardrobe is an essential piece of furniture in any bedroom, and Zenith Interiors offers a variety of designs and solutions to suit different needs and preferences of its clients.
Wardrobe Solutions:
Sliding Door Wardrobe: This design is characterized by sliding doors that save space and offer a clean and modern look. It offers ample storage space for clothes, accessories, and shoes.
Walk-in Wardrobe:This design features an open-concept layout that allows for easy access and organization of clothes and accessories. It offers a luxurious and spacious storage solution for those with larger wardrobes.
Hinged Door Wardrobe: This design features hinged doors that swing open, offering a traditional and classic look. It offers ample storage space and can be customized with additional features such as drawers, shelves, and hanging rods.
In addition to these solutions, Zenith Interiors also offers customized wardrobe solutions to meet the specific needs and preferences of its clients. The firm uses high-quality materials and fittings to ensure durability and functionality of the wardrobe spaces. The installation process is managed by experienced professionals who ensure that the spaces are installed to the highest standards of quality and safety.