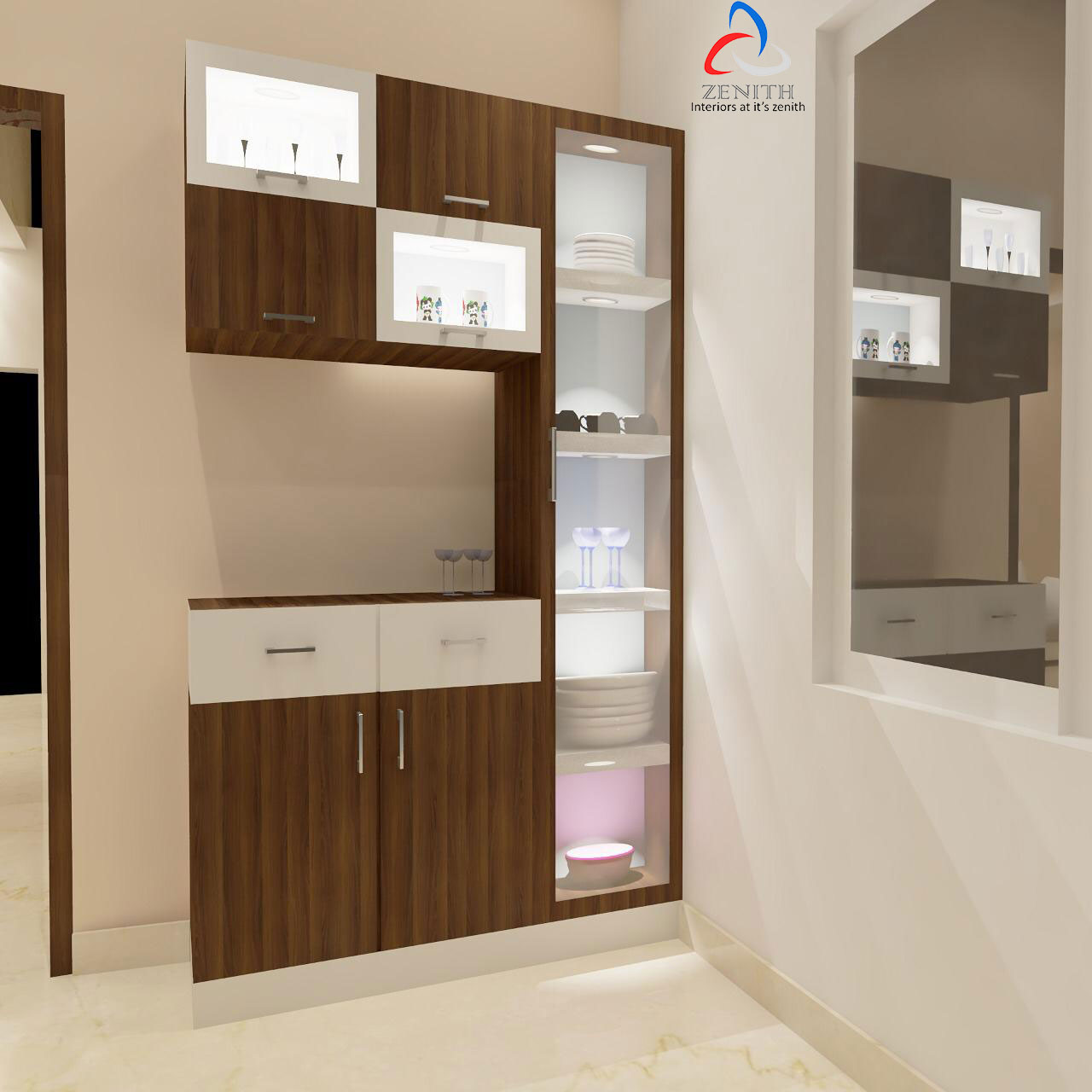 Crockery units are an essential element of any modern kitchen or dining area. They are designed to store and display crockery, cutlery, glassware, and other kitchen essentials. Crockery units come in various designs, sizes, and materials to suit different interiors and storage requirements.
At Zenith Interiors in Chennai, we offer a range of crockery units that are not only functional but also stylish and contemporary. Our crockery units are designed to complement your kitchen or dining area while offering ample storage space for your crockery and other essentials.
Our crockery units are made using high-quality materials such as wood, metal, and glass. We use the latest techniques and technologies to ensure that our units are sturdy, durable, and long-lasting. We also offer custom-made crockery units to fit your specific storage needs and design preferences.
Our crockery units come with various features such as adjustable shelves, drawers, and cabinets with glass doors to showcase your crockery and add a touch of elegance to your kitchen or dining area. We also offer units with built-in lighting to highlight your crockery and create a warm and inviting ambiance.