Modular Kitchen In Chennai
Having your dream making your modular kitchen in chennai, can be a reality in just one call by contacting us! Call us to get our assistant for FREE kitchen design suggestion and estimation with our team. Our customer care team will get tochu with you to lock in your colour consultation and design appointment where you will discuss ideas, step through design options and develop a concept for your brand new modular kitchen. Booking for modular kitchen design consultation takes the hard work out of having your dream space. Here are some key benefits.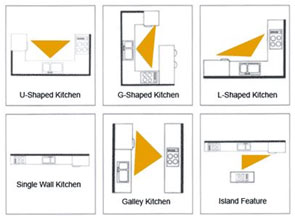 Benefits For Your Dream Kitchen
Free of Charge - There is no cost to you when you book a modular kitchen design consultation.
Color Consultation - Our consultants will carry out an in store colour consultation with you so that your designer can produce a design with your choice of colours.
We come to you design your kitchen in your own space with an expert.
Our designers will work with you to create a 3D design of your new modular kitchen within the specifications of your existing space.
Zenith Modular Kitchen
A modular kitchen is made up of pre-made modules parts that are fitted together to create a functional modular kitchen. This well organized kitchen makes sure that space is utilized to the maximum. Modular kitchens are also easy to assemble, disassemble, and reassemble. They are highly flexible and are designed in such a way that it makes work easier. With several materials to choose from, these modular kitchens are essential to have.
Nowadays, Modular Kitchens have become extremely popular among home owners. These kitchens come with pre-fabricated cabinets and fittings that can be easily assembled together to create a attractive looking fully functional kitchen. Also, these are factory-made products so they come in a variety of beautiful designs and finishes. If you too want to get a modular kitchen for your house, you can get in touch with a reputed modular kitchen provider zenith Interiors. The prominent Modular Kitchen designers in Chennai, offering a wide range of exquisite designs and patterns to choose from zenith Interiors.
We get to understand the number of inmates of the house, cooking preferences and design the available space accordingly. We also suggest the preferred materials &finishes, space saving accessories that can be used, based on the budget.