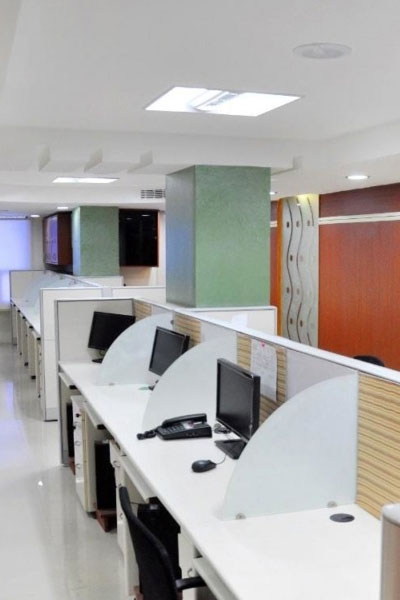 Zenith Interiors is an interior design firm based in Chennai that offers a range of office interior solutions to create functional and stylish workspaces. An office is a space where employees spend a significant amount of their time, and a well-designed office can increase productivity, creativity, and employee satisfaction. Zenith Interiors offers a variety of designs and solutions to suit different business needs and preferences of its clients.
Office Interior Solutions:
Modern Office: This design is characterized by clean lines, neutral colors, and minimalistic furniture. It offers a sleek and professional space that promotes productivity and efficiency.
Traditional Office:This design features classic furniture pieces, rich colors, and detailed decor. It offers a warm and inviting space that reflects the client's brand identity and values.
Creative Office: This design features colorful furniture, unique decor, and interactive elements that promote creativity and collaboration. It offers a fun and inspiring space that encourages innovation and experimentation.
Zenith Interiors also offers customized office interior solutions to meet the specific needs and preferences of its clients. The firm uses high-quality materials and furnishings to ensure durability and functionality of the office spaces. The installation process is managed by experienced professionals who ensure that the spaces are installed to the highest standards of quality and safety.